The world of baby stuff is intense … someday I will write a post on the best things to have for baby, until then I am pinning them like crazy!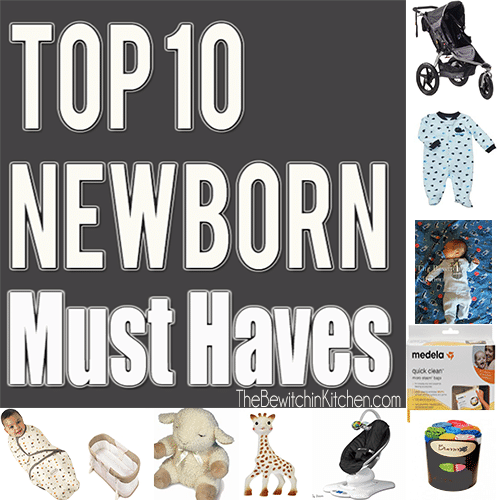 The pin above if from The Bewitchin' Kitchen – I like that she broke lists just ten things.
The pin above is from The Crazy Life – I love that she added a quantity by everything! But, seriously 4 waterproof mattress pads? I can see two, but four?
There are about a bazillion other lists and I've ready a ton! But, I still have no idea what I really need. Every list is different and every baby and family is different.
So, I'd love to hear from YOU … what were the things you couldn't live without with a newborn?